Epic Homes is proud to offer its clients an experience that is far beyond expectations. We have noticed that more and more people come to us with an idea in their mind that the building experience is going to be a painful and horrible process. We strive to ensure that is not the case when building with us, and we accomplish this by taking a different approach to the process. We work hard to make the process smoother and less stressful, so our clients truly enjoy building their dream home, rather than dreading it.
We know what you are thinking…it sounds like a lot of fluff, right? SO, how do we do it?
As builders, we help our clients during each phase of the building process. We are knowledgeable and always learning as much as we can absorb in all areas related to building a home. This is obviously the case for items we are directly involved with, such as framing a house, but we take that a step further and apply it to areas like financing a project or selecting a lot to call home. We proudly help our clients make informed decisions in all areas related to their new home. We are happy to help sift through potentially confusing information to decipher and deliver it in a way that makes sense to someone who isn't involved with it daily.
Along with simply being helpful and easy to talk with, we are organized, transparent, honest, creative, and fun. Construction is not always perfect, and we understand there may be times that can be emotional for our clients. It is in these times that our organization, transparency, and honesty make a world of difference during what could become a stressful moment.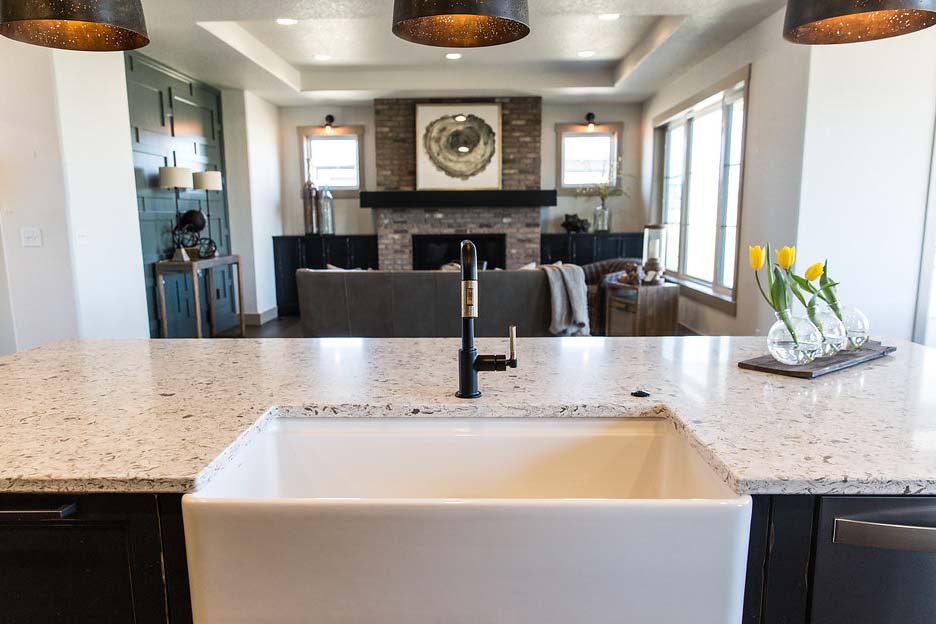 We feel that our age is another advantage for our clients. We grew up in a time of drastic change with technology and learned how to adapt and utilize new and better elements of it each and every day. We incorporate technology and change into our process, too. A big part of our organization and transparency comes from utilizing technology that allows our clients, subcontractors, and us to be aware of and stay on top of every aspect of a project - from sending the plans out for bids, to remembering paint colors in the future, or providing warranty services. This software helps our clients follow along with the construction of their new home, track allowance spending (so there is never any guessing) and remain aware of decisions they will be making in the near future.
While incorporating technology into our homes and our process is one advantage of our age, another is that we are not stuck in our way of doing things. We often hear and see that others in the industry aren't willing to change. We know that with technology constantly advancing products, there will likely be a better way of doing what we take for granted today. If a product or technique has a proven track record and we feel it would provide a benefit to you as our client, we will make a change on our end to offer you a superior product.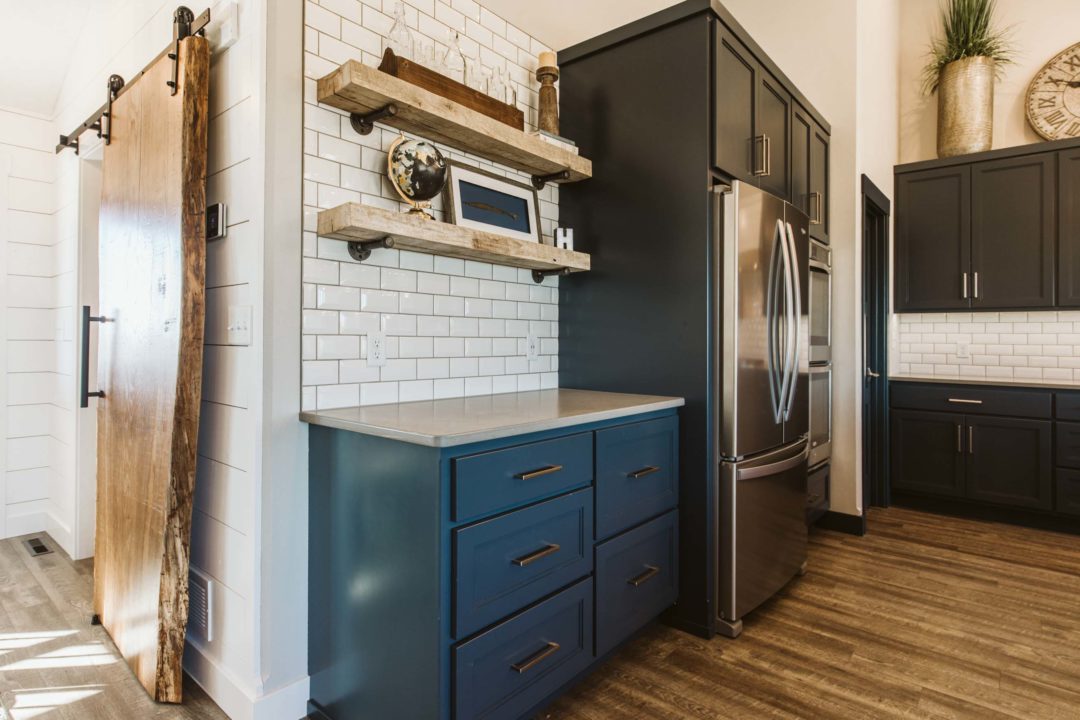 In addition to being open to new materials and better practices, we are not tied down to a style of home that we build. Other builders become dialed in on a particular style or type of home. As custom home builders, that is not us! We will never build you a cookie-cutter home. Our clients often come to us with an idea or a dream that they aren't sure can even be built. We enjoy taking these ideas and turning them into masterpieces of architecture and design.
We accomplish these unique builds by utilizing the skills of an architect. Our process allows us to draw a floorplan that is unique to our clients. It fits their needs, wants, wishes, and is planned around their budget. We then design an exterior that can literally be anything our clients desire. As mentioned, we don't focus on any single style. Our exteriors provide our clients with a finished home that has curb appeal people remember, and often turns heads as people drive by.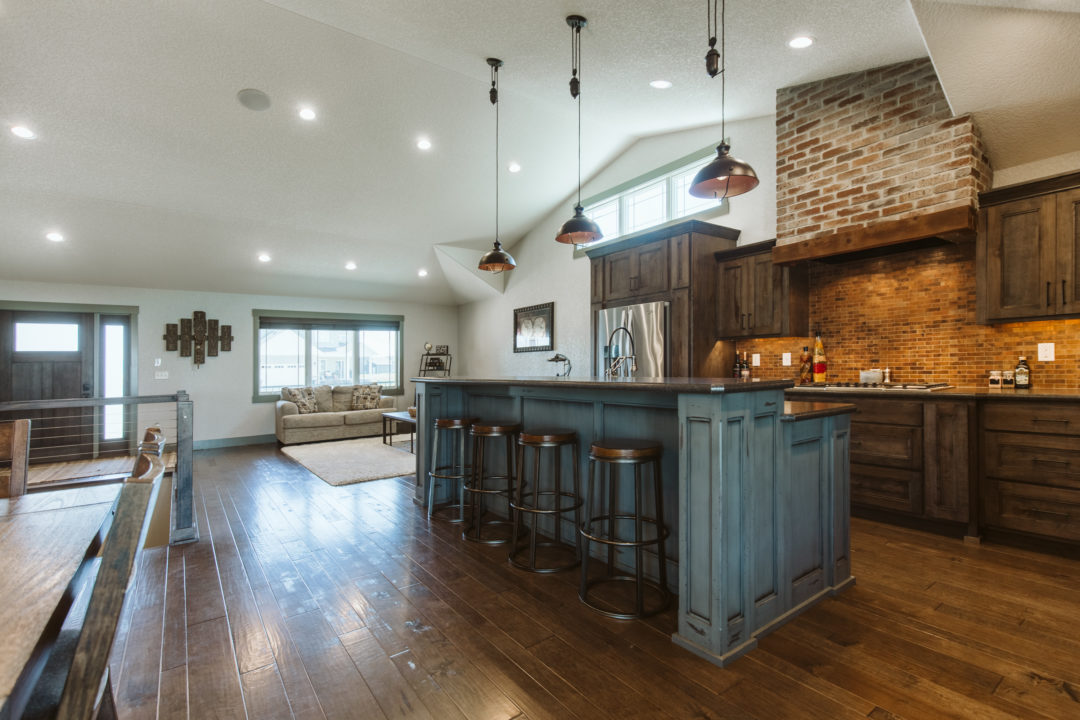 The interior design of our homes is another collaboration, this time between us as builders, our clients, and a professional interior designer. Our designer is alongside our clients as they select every aspect of the interior of their new home. Since we don't limit our clients to just a few choices and colors, this is a helpful tool that keeps the process fun and less stressful. The services of the architect and the designer are often overlooked by others, and frequently viewed as a waste of money. With that said, we feel quite differently. We receive several comments about each and every project that can be linked back to our team-first approach of using an architect and a designer along with our personal ideas and skills to help our clients accomplish the look and feel of their dream home.
In addition to everything that has been mentioned above, we understand the impact that a good team of employees, designers, architects, suppliers, and subcontractors can make. We truly feel we are only as good as our weakest team member. From this aspect, we have assembled a team that we would put up against anyone else in the industry. We know that our team is truly what makes us successful. We choose to work with the individuals and companies we do because they know their specific industry/trade and perform at the highest level of professionalism and quality.
Lastly, we invite you to ask others about us. We are confident you will hear what we just shared with you. Honesty and integrity are defining characteristics of what we strive for as a company and as individuals. We would be happy to help you experience the advantage of building with Epic Homes on your next home! Please let us know if you feel the same way – let's start the conversation today!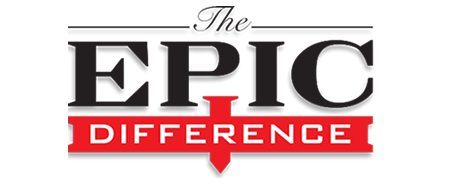 When you are building your dream home, don't settle for less than the highest quality. At Epic Homes, we deliver an accessible and professional home building experience. We are a custom home builder in the Bismarck, Mandan, Fargo, and Moorhead areas. We would love to become your home builder, please use the start your dream form to tell us more of your custom home needs.