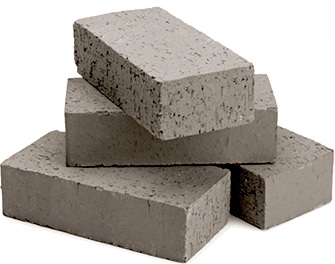 The guys (Parker, Taylor, and Tom) at Epic Homes form a very well-rounded team. With each individual bringing several unique talents to the table, they combine these talents to offer a building experience that is fun and exciting rather than stressful and intimidating. While each of the guys has their own story, let's start when the group was formed.
The Epic Homes story started in 2011 when Parker began building homes in Dickinson. After gaining experience in Dickinson, Parker moved to Bismarck in 2013 and continued building custom homes. During the window between starting to build homes and moving to Bismarck, Parker met Taylor and Tom.
Taylor was working in commercial construction in Dickinson at the time, and the two met through Parker's cousin (now Taylor's wife). The two shared many interests, one which happened to be construction. Parker helped Taylor through the process of building his personal home, which eventually led Taylor to a career in residential construction.
Tom met Parker through a mutual friend, and the two began talking business and entrepreneurial ideas almost immediately. Through these conversations, both challenged each other to be better in business and life in general. Not knowing it at the time, their ideas would be shared more frequently and on a different scale in the future when the team of Epic Homes would be formed.
In the Spring of 2017, Parker, Taylor, and Tom joined forces by offering truly custom homes in Bismarck-Mandan and Fargo-Moorhead, as well as the surrounding areas. The timing made sense for all three to bring their unique skillsets to the table, and the result is an experience that clients thoroughly enjoy, with a product they are proud to call home.
Parker started his working career in the restaurant business and is thankful for all the experiences he was able to gain from owning a business in that industry. Perhaps the greatest lessons he took away were related to customer service and providing customers with the best possible experience. These are important factors that Epic Homes and Parker himself take seriously every day. Another important lesson Parker learned in the restaurant industry is appreciating and thriving during the busiest of times. While the business of running a busy restaurant and building a home are certainly not the same, the concepts are relatable. Parker prides himself on having the right tools and people in place, which allows Epic Homes to maintain the level of service and quality that our clients deserve and have come to know. Parker loves what he does and has the right personality for the homebuilding industry. He is straightforward, creative, honest and has a knack for finding unique solutions to any obstacle.
Although Parker genuinely enjoys a hard day's work, the most important things in life are his family and his faith.  Nothing is better than coming home to his wife Lacey and son Rylan after a day at work and being able to enjoy life as a family. Parker loves to stay active and here are some of his favorite pastimes. He loves to play games of any card. You name it and he will play it and most importantly try to win, just ask his wife. He also enjoys being on the water, mountain biking, snow skiing and pretty much anything that gets his blood pumping. If it is a bit dangerous it is probably worth trying in his mind. Parker enjoys bettering himself and always strives to be at his best for not only his family but also those he works with.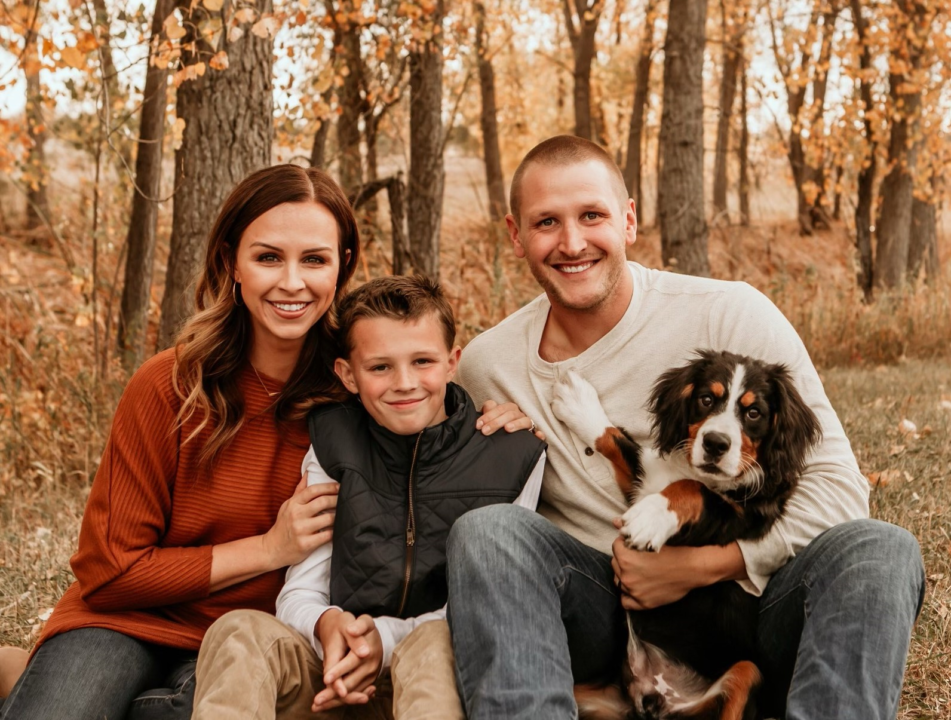 Parker: 701-290-6734
Your custom home builder and home remodeling expert in the Bismarck/Mandan area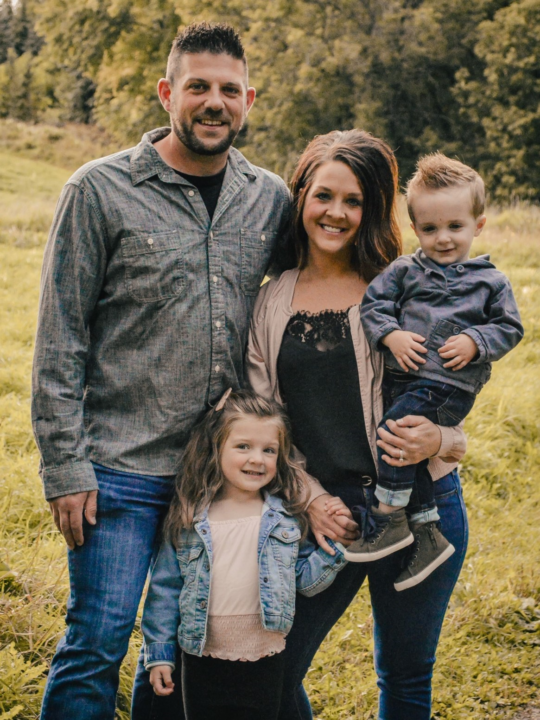 Taylor: 701-630-1791
Your custom home builder and home remodeling expert in the Fargo/Moorhead area
Taylor started his working career after graduating with a Construction of Engineering degree from North Dakota State University. He spent his first 4 years in commercial construction before transitioning into residential construction after he built his own home. Taylor has a huge passion for building. From building with Legos as a child, to building 5-Story Multi-Family units, or building entirely customized homes, building in general excites Taylor. His favorite part of home building is sitting down with clients for initial meeting, going over their vision and ideas, and then being able to bring that picture they create to life by building a permanent structure that they will call "Home". Taylor believes that a house not only becomes a home to a family, but it also becomes a place that will create lasting memories and traditions. At Epic Homes, we accomplish this by helping our clients customize their home through a detailed, collaborative process. Not only do we include the clients and their families in the process, but we partner with experts in both the interior and exterior design fields. Helping facilitate this process is truly rewarding and brings Taylor lasting fulfillment.
When Taylor is not working, you will find him spending his time with his wife and daughter, out in the woods, or on a lake enjoying his passion for hunting and fishing the outdoors. Occasionally, you can challenge him to a game of golf where he consistently sets records on many local courses with the highest score. Apart from his family and the outdoors, Taylor is an avid believer in personal growth and development, constantly pushing himself to grow mentally, physically and spiritually. Whether it's reading personal development books, listening to podcasts or hitting the gym, Taylor is consistently pushing himself to the next level.
Tom started his working career in sales. He fell in love with the business side of managing inventories and margins, as well as working with a wide range of customers. Thanks to his time in sales, as well as managing a fundraising campaign, Tom brings a unique experience of customer service and marketing to the team. As a true people-person, Tom enjoys talking, getting to know, and sharing a laugh with everyone he meets. These characteristics carry through to the Epic Homes building process. By the end of a project, our clients have had a fun and enjoyable experience, often referring to us as friends instead of their home builder. Tom also has his real estate license, which proves to be helpful for some of our clients.
The most important thing to Tom, however, is his family. Tom and his wife have four young children. Tom feels that nothing can beat a stressful day like getting home to a toddler's greeting and having a conversation with a young kid about some of the simplest things life has to offer. Having a family has also helped Tom relate to clients who have kids or are planning on having kids, as his family's priority list for and within their home has changed since their family has grown. Growing up in Bismarck, Tom is passionate about what the Bismarck-Mandan community has to offer, is proud to raise his family in such a great environment, and truly enjoys helping clients enter the home of their dreams in the great state of North Dakota. Tom enjoys spending time outdoors, loves to fish, and is, at best, a below average hunter. He enjoys sharing new experiences with his young family and watching the excitement in his young children during those times.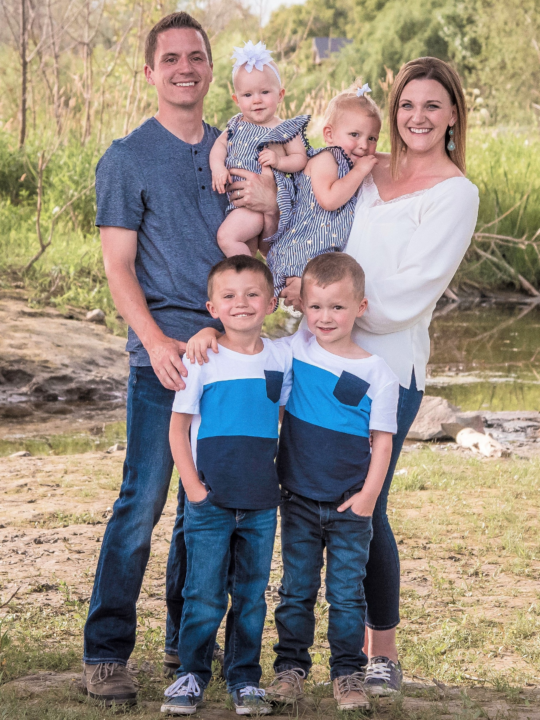 Tom: 701-527-7958
Your custom home builder and home remodeling expert in the Bismarck/Mandan area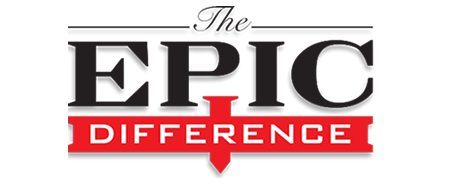 When you are building your dream home, don't settle for less than the highest quality. At Epic Homes, we deliver an accessible and professional home building experience. We are a custom home builder in the Bismarck, Mandan, Fargo, and Moorhead areas. We would love to become your home builder, please use the start your dream form to tell us more of your custom home needs.